Make Some Mayhem! Bandit Mask AR Lenses Now Available
Bandit Mask AR Lenses are now available on Snapchat and Facebook. Share your craziest Bandit Mask photos using #LetsMakeSomeMayhem
Ever wondered what you'd look like in a Bandit Mask? Truth is, you'd probably look a lot like every other bandit from the neck up. If you're looking to get noticed, you're going to want to Make Some Mayhem!
Maybe you're out walking, taking a tour of a museum, or even just sitting in front of your TV, and you see some potential for mayhem right in front of you. Point your camera at it! The Borderlands 3 Bandit Mask AR lenses are designed to support both the front-facing and selfie cameras on your phone, and they can stick a mask on pretty much anything with a face or that looks like a face.
Getting your trigger-happy hands on the Bandit Mask AR Lenses is easy.
FACEBOOK
There are a couple of different ways to access the Bandit Mask filter on Facebook:
Click on the above link to automatically open the Facebook camera and filter if you're on your phone with the Facebook app installed. If you're not on your phone, clicking on the link will instead send a notification to your Facebook app.
Open your Facebook app, open the Facebook camera, tap the smiley face button to access filters, choose the "Bandit Mask" and go make some mayhem.
SNAPCHAT
Open your Snapchat app, point your camera at the below Snapcode, then press and hold on the Snapcode on your screen to scan it. (If you're on your phone you can also click on the image below to automatically open your Snapchat app and unlock the Bandit Mask filter.)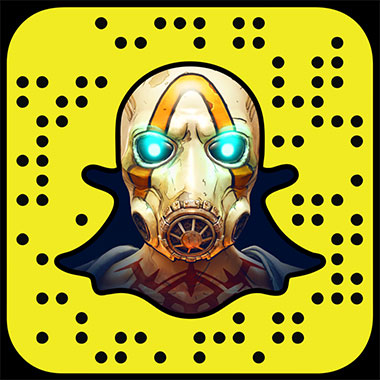 We can't wait to see all of the inventive ways you put your new AR Bandit Mask to use. Be sure to share your best creations using #LetsMakeSomeMayhem – we'll be checking submissions frequently and sharing our favorites with the community.