Out Now! Borderlands 3 Director's Cut Add-On
Borderlands 3 Director's Cut is available now! This add-on is available for purchase separately and included with both the Borderlands 3 Ultimate Edition and Borderlands 3 Season Pass 2.
Attention Vault Hunters! Starting today, new challenges await you with the Borderlands 3 Director's Cut add-on. A colossal Varkid raid boss named Hemovorous the Invincible located on Pandora is in need of a butt-kicking. Ava could use your help solving an interplanetary murder mystery that she's documenting on her new podcast. And there's an opportunity to unlock new gear and cosmetic items honoring some of the fallen heroes of Borderlands with the first of three planned Vault Cards.
For those interested in how games like Borderlands 3 get made, Director's Cut also includes a wealth of behind-the-scenes content. Explore a gallery full of concept art and storyboards, view cut content (including Maya's funeral scene), watch all manner of mayhem-filled bloopers, and maybe get answers to questions you didn't even know you had.
What would recruitment videos for the Children of the Vault look like? What were some of the weirdest Foley sound effects used to breathe life into Borderlands 3's creatures? How would a Goliath react to being rudely interrupted while answering the call of nature? The answers to these unlikely questions and many, many more await you.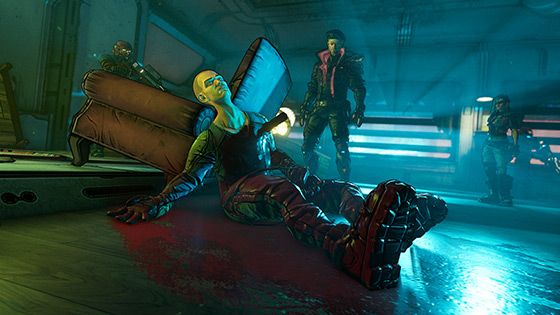 Coinciding with the release of Director's Cut, today's update for Borderlands 3 introduces two free additions for all Borderlands 3 players. Crazy Earl's Reroll Machine, found on Sanctuary III, can replace the Anointment on a piece of gear. And Maurice's Black Market Vending Machine—if you can find it—is stocked with top-tier Legendary loot. For more information on these additions, check out our recent article.
Director's Cut is now available for purchase separately and available to download for owners of Borderlands 3 Ultimate Edition or Season Pass 2.