2K Life: Caydence Funk's Firaxis Journey
Many of those who aspire to make video games dream of getting their foot in the door as a tester so they can put in the work to break into other development roles. Caydence Funk (she/her) actually made it happen. It's been 16 years and counting since she first started at 2K in a contract gig as a game tester; since then she's worked her way up to the role of Senior Producer at Firaxis Games, shaping best-in-class strategy titles from Firaxis' headquarters in Sparks, Maryland.
"I really enjoy facilitating people, helping them and enabling them to do their best work, and moving into production was the best way for me to keep doing that," says Caydence. "Game development has plenty of struggles, but when you get to work with passionate people, help them solve problems, and propose solutions or ideas that you have from your past experiences, it's really rewarding. I just love being able to help unblock these people so they can do all the awesome stuff that they do."
Caydence's credits include XCOM: Enemy Unknown, XCOM 2 and its War of the Chosen expansion, and Civilization V, plus many more games she helped ship as a tester and QA lead. Nowadays she's hard at work on Marvel's Midnight Suns, working with Engineering, Systems, Graphics, and UI teams to deliver the best presentation possible. Ahead of the Marvel's Midnight Suns launch later this year, Caydence took time out of her busy schedule to chat with us about her path through the industry; check out the interview excerpts below.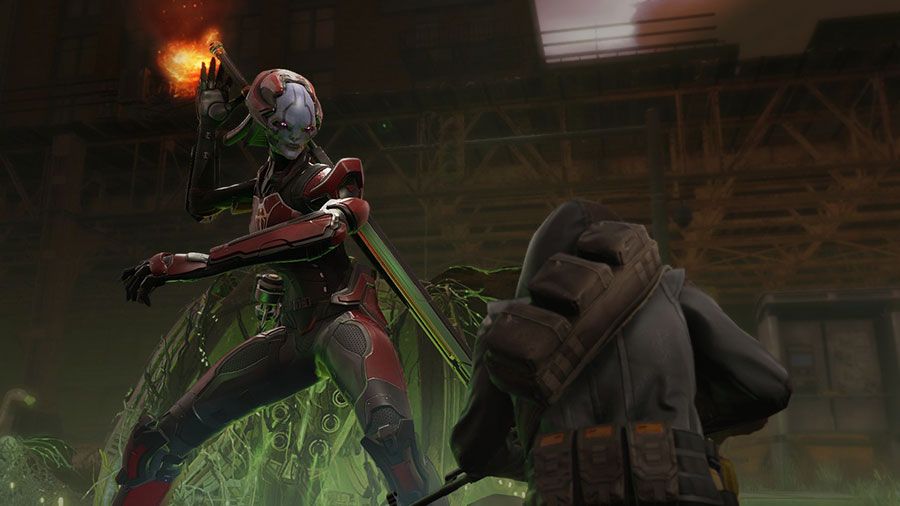 "Testing is definitely still a way to come up in the industry"
Caydence Funk: I went to university for computer science, got through my junior year, and decided that it wasn't what I wanted to do. My brother-in-law told me about an opportunity he saw for a game tester at 2K Games, so I said "You know what? Sure, why not. Let's give this a go." I had a lot of fun testing games and found that I loved helping out all the people making them.
I moved my way up to Senior Tester, then Lead Tester, mostly focused on—coincidentally—Firaxis titles. I also worked on a number of sports titles, which were definitely a bit outside of my normal comfort zone, but it was a good experience to play and work on other genres of games.
I started gaming at the ripe old age of seven, on Nintendo, and even before then, Atari 2600s and ColecoVision. But what I remember most are the JRPGs from the Nintendo era. I swear that I learned to read more from Dragon Warrior than from any of my schooling because you had to figure it out if you wanted to play the games. From there I played a lot of JRPGs; I think I owned every PS1- and PS2-era JRPG, not even being facetious.
Back in the day, it was very nebulous as to how you got into working on video games. It seemed like you had to be an artist, animator, or programmer. That's why I went into programming; I couldn't draw or do anything related to artistic talents. I found out I didn't really love it, but it was definitely still helpful, having that background and knowledge base, to help me have information to work with the Engineering teams in my day-to-day.
A lot of universities and colleges have game development programs now, where you can find out about the different tracks of game production instead of just software development. But I would still say that testing is definitely a way to come up in the industry. If you can find a place that has a QA [Quality Assurance] team where you can work, it'll give you a lot of insights into how games are actually made, and what the actual process is. You get exposure to the development pipelines—granted, depending on whether you're in development or publishing, there's going to be a big difference in what parts of the process you see—but it's all going to be very helpful in gaining a better picture and understanding of how you might want to work within games.
"You have a bunch of people that care about the thing they're making, and they all love what they do"
Working in the Firaxis office is great. One of the things that made quarantine hard was that I didn't get to see all these lovely people. You really come to understand how much you appreciate your colleagues. Remote work can certainly be helpful in some areas, but having people together in a collaborative environment, all working on something, is really cool. You have a bunch of people at your job who care about the thing they're making, and they all love what they do. We're constantly concerned about, "How do we make this the best for people? How do we respect our gamers and the time that they're putting into our titles, and how do we make these experiences meaningful and fulfilling for them?"
As far as office culture goes, it's always been a super collaborative place, very exciting and fun to be in, and very welcoming and accepting from everything I've experienced. I came out and transitioned while at Firaxis, and it was pretty seamless in a weird way. I said, "Hey, everyone, here's how it is," and everyone was just like, "Cool, we got you," and moved on. It's been super wonderful to have that happen.
While working on Marvel's Midnight Suns, I've been able to voice opinions about how we represent the Hunter player character. I've been able to discuss with the Design team, like "What can we do to make the language as agender as possible when discussing the Hunter? How do we communicate that in body choices and hairstyles?" Or "Hey, what if we don't lock any of these things—what if we allow the player to do what they want with their character, and not try to restrict these things based on gender?" Those questions were all listened to, and ultimately we were able to make a bunch of those changes.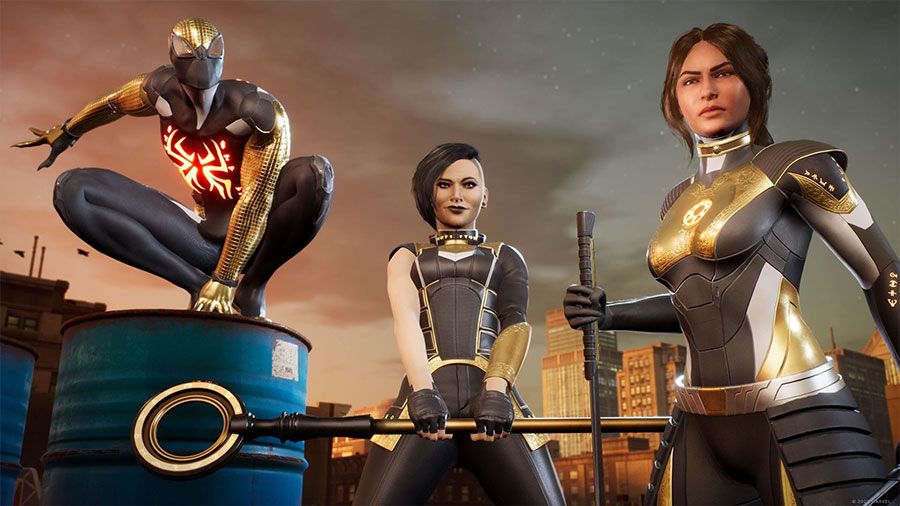 "People of different backgrounds and experiences make such a difference for your games"
Having access to 2K's Employee Resource Groups, and having those spaces for people to celebrate diversity and communicate with each other, has been really nice. We've recently started up an internal group at Firaxis for talking about these things as well. It's good to have these outlets, and that the company is supportive of these initiatives.
People of different backgrounds and experiences make such a difference for your games, and having people with different backgrounds and voices allows you to be more considerate about other people. It's important to have those voices and to have those discussions, to be able to consider those things, because typically it doesn't take a lot to accommodate some of these items.
All we need is for someone to raise it as something that they care about or are passionate about, and inevitably someone will say "Yeah, we could totally do something for that." Without having people there that care about those things and ask about them, you miss out on so many opportunities. It doesn't have to be a giant production ask or a bunch of extra work. It can just be a consideration for these issues.
Interested in joining Caydence and the rest of the team at Firaxis? Check out all the open positions on the 2K Jobs page and follow 2K on LinkedIn and Twitter and Firaxis Games on LinkedIn and Twitter for updates.